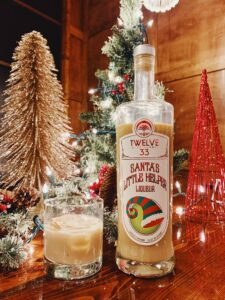 'Tis the season… 𝑺𝒂𝒏𝒕𝒂'𝒔 𝑳𝒊𝒕𝒕𝒍𝒆 𝑯𝒆𝒍𝒑𝒆𝒓 𝒊𝒔 𝑩𝑨𝑪𝑲!
Our ever-so popular chocolate peppermint cream liqueur will be back for the Fall & Holiday season starting this 𝐓𝐮𝐞𝐬𝐝𝐚𝐲, 𝐒𝐞𝐩𝐭𝐞𝐦𝐛𝐞𝐫 𝟏𝟒𝐭𝐡.
You can purchase in store or online at www.toptierbeverages.com
You can also pick this one up through many local Liquor Stores!